Product Description

Looking to represent this season? Nothing's better than the official NWIce T-Shirt. Available in an almost limitless number of colors and options!
Our t-shirts are heavy-weight cotton. We use water-based discharge inks, leaving soft, flexible, vibrant colors for years to come. No matter what fabric color you choose, your ink color will not be affected.
This t-shirt is single sided, featuring a large front logo.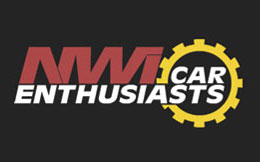 The official NWI Car Enthusiasts color scheme includes the NWI letters in red, the Car Enthusiasts lettering in white, and the gear in our special Gold Metallic Flake ink. If gold's not your thing, we also offer a Silver Metallic Flake ink that looks just as awesome. (photos are coming soon)
Again, the normal color scheme is red/white/gold, but we promote creativity, and individualism. We've provided some of the popular color choices in the drop down menus. You may also specify color choices by leaving a note during checkout. If you don't see a combo or color you want, please feel free to contact us! Want to add your name or something else? Contact us!
Custom is what we do.  Color matching for image color is available.
Color/size supply fluctuates, so this item may take longer to process. If time is of the essence, please contact us before placing an order; if the wait is longer than normal, we will notify you. Normal ship time is 1-7 days